100% Real Fresh Rose

24k gold plated rose flowers, with flowers as raw material, 24k gold plating on the surface layer of flowers, completely keep the flowers,and achieve the effect that will never die.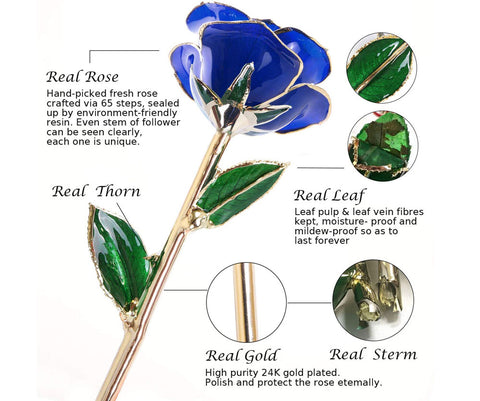 It takes over 4 days handwork and 65 steps to make one piece, Each 24k gold rose is naturally different, or one of a kind art piece in the world.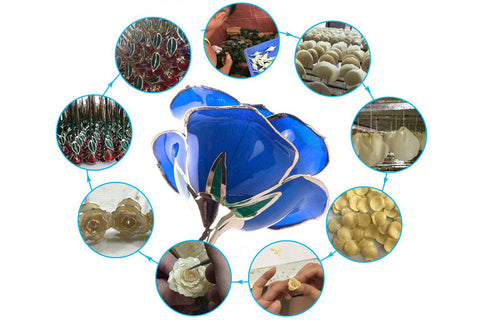 Each rose is unique just like in nature, you can even see the veins in the petals and leaves.

Gold Roses are real roses dipped in 24 K gold to preserve the roses for a lifetime.
Symbolize: The 24k Gold and Platinum Dipped Long-Stemmed Roses are the perfect way to express 'I Love You', 'Thank You', 'I'm Sorry', or 'Just Thinking of You'. Unique anniversary gifts for her!
Gift Ideas: A great Anniversary gift, Valentines gift, Christmas Day gift, Birthday gift, Thanksgiving, Mothers' Day gifts for her! Or any occasion / event you may want to memorialize. Graduations, Weddings, Retirement, Funerals, Births, Hostess Gifts, Corporate ect.
Package List:
1 X Sinvitron 24k Gold Dipped Rose

1 X Stand

1 X Gift Box